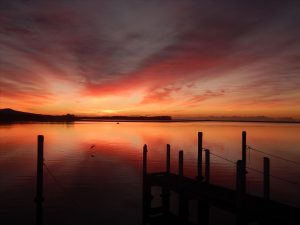 The big move south went well and we are slowly settling into our new home and planning the creation of a new workspace – exciting!
It is a delight to be relocated at last to a part of the world that we have always treasured. Can't believe it when we wake up and look out on beautiful Mallacoota Inlet with Croajingalong National Park all around us to explore.
All the hard work of relocation has been worth it and I'm happy to report that the new stockroom is up and running and orders are being posted out as usual.
Cheers … Alison & Max