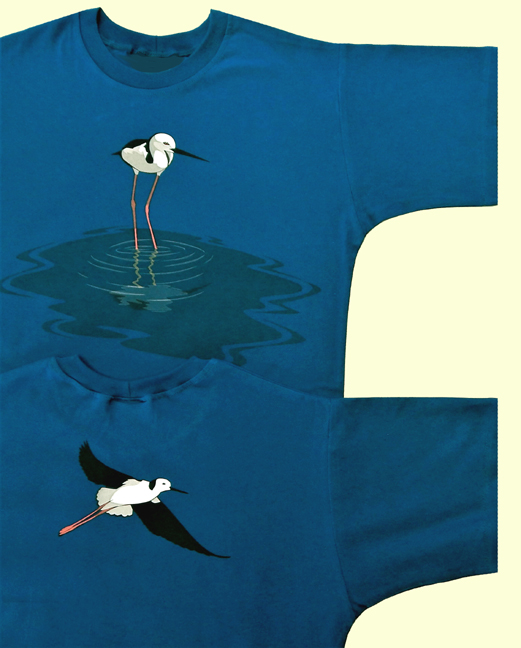 Amidst these covid times of uncertainty, I hope I can adorn you in a little visual joy with an original design reborn and more things moved into Specials. 

Black-winged Stilt  (Himantopus himantopus): Originally printed on a Jacaranda Blue background and discontinued, I have just reintroduced this design to the range on a deeper Ocean Blue background. View this new colour HERE. 
Spring Specials:
Specials now span two pages on the website. It's where I move designs that I'm discontinuing. I have to keep making room for new things! Check out all Specials HERE.